"Look" No Further! You've Found Tucson's Finest Optometrists
Our optometrists take the time to explain the results of your eye exam, describe your options and listen to your eye care needs. Because maintaining good eye health is an ongoing partnership, we encourage you to ask questions and share your health information, which could be vital to monitoring, diagnosing and treating potential vision problems.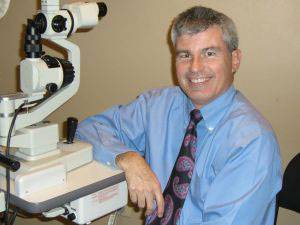 Dr. Robert Mulgrew has practiced in Tucson for over 25 years. He opened the Oracle Road Affinity Eye Care office in 2009 and opened a second location at Camp Lowell and Swan in June 2013. Prior to Affinity Eye Care, Dr. Mulgrew was the independent leasehold doctor at Lenscrafters. Dr. Mulgrew...