Our exceptional, friendly staff is our greatest asset. They are excited about what they do, and they care personally about getting the best results for our patients.
Our receptionists will try to accommodate your busy schedule by finding appointments that suit your needs. We will help you understand your insurance coverage and if financial arrangements are necessary, we will be glad to help you develop a plan to make your vision care treatment possible.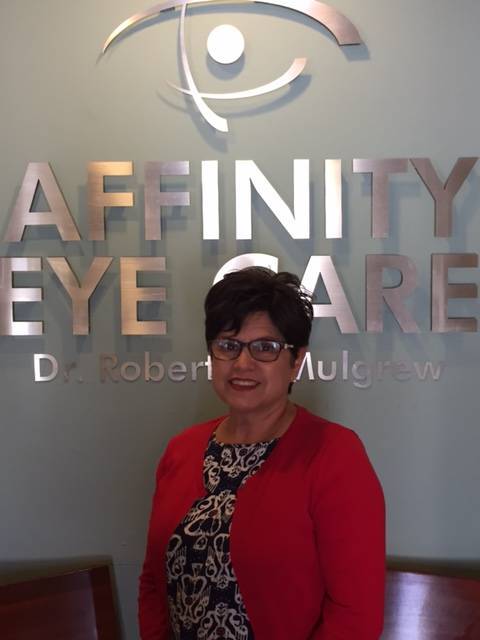 JoAnn was born and raised in Arizona, and educated at Flowing Wells High, and Pima Community College where she majored in Science. She was also involved in Pharmaceutical Clinical Trials. JoAnn has a great gift servicing all in need, with the golden rule "Treat people as you would want to be treated."
JoAnn has been married 26 years to her husband Phillip, and has four adult children and three gorgeous grand children. JoAnn's hobbies include bicycling, swimming, tennis, and quilting. JoAnn loves working with Affinity Eye Care and all their staff!